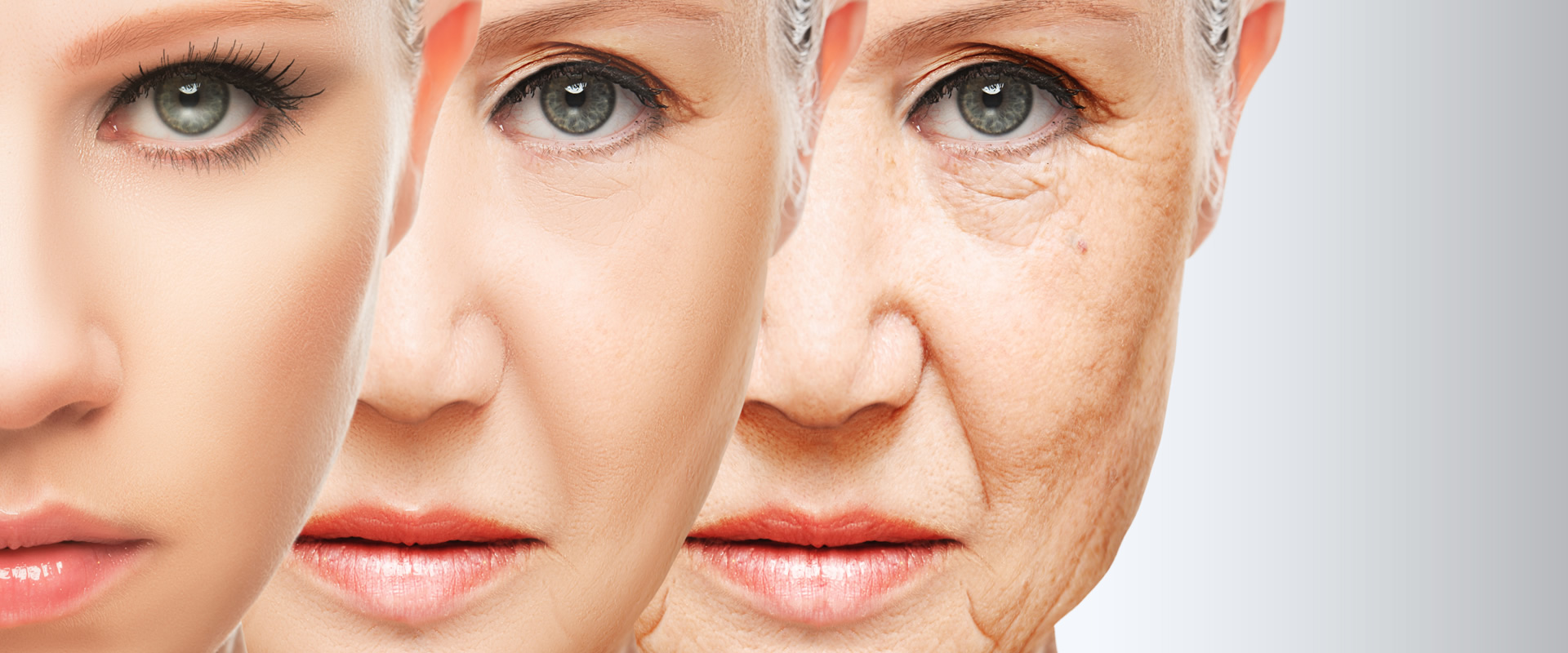 Skin Care
Having a passion for healthy and youthful looking skin, the skin care products I use are all evidence based and clinically proven to transform and treat your skin. These skin care systems and products are suitable for all skin types, skin concerns, from the young to the more mature skin.
I am an authorised stockist of all the skin care products here on this page. This means I have had the appropriate training which is continuously ongoing. They can be purchased through me although please note that some of the products or systems will require a consultation first.
The skin concerns that these skin products can help include –
Acne and acne scarring
Ageing and sun damaged
Pigmentation and melasma
Dry and dehydrated
Lines and wrinkles
Rosacea
For peri-menopause and menopausal skin, there is the new innovative skin care - Emepelle® specifically designed for oestrogen deficient skin. More information about Emepelle® please visit the Menopause Lounge page.
Once you have had a consultation to assess which skin care product is suitable for your skin concern, most skin products listed here can be ordered and sent straight to your door which makes the process much easier for you. I have also introduced a membership scheme where you can spread the cost of your skin care regime/programme by monthly instalments and is calculated by which products you have been recommended and the cost over 12 months. If this is something you would like to do, please ask for more information.
Heliocare® and Emepelle® can be purchased through me or directly from their websites. Links and codes can be found where the information of these products are, price list or please ask.
Obagi®
Obagi®  skin care is currently one of the leading and effective skin care regimes available and I have been one of their Obagi® Ambassadors for several years.
Obagi Nu-Derm FX™ System
Total skin transformation - regenerated skin from inside out
For a total rejuvenation of the skin, the Obagi Nu-Derm Systems have been clinically proven to transform your skin from inside out.
Obagi Nu-Derm Fx™System is a medical grade skin care programme that works at cellular level to correct and repair damaged skin cells. By increasing the skin cell turnover, the old damaged skin cells are exfoliated away to reveal new healthy skin cells in their place.
It is ideal for skin that has become dull and with some pigmentation which would benefit from the arbutin, a plant based ingredient to help brighten the skin for a more even texture and even toned appearance to the skin. The system is also suitable for the treatment of other skin concerns such as lines, wrinkles, laxity and adult acne. Your skin will also feel firmer due to the skin care regime stimulating the production of collagen and elastin.
The Obagi Nu-Derm Fx™ System consists of all the skin care products you need to get you going for use at home. It includes a cleanser and toner to prepare the skin, products that contain arbutin, a plant based extract, which will naturally brighten and lighten your pigmentation offering a more even tone. Arbutin, is an extract from the bearberry plant and works by preventing the formation of melanin. An exfoliator to remove the dead and damaged skin cells, a hydrate which will keep your skin hydrated and an SPF50. All this in one box!
Optimum results are achieved at around 18-24 weeks revealing a complexion that is smoother, firmer with a brighter glowing appearance. The skin tone and texture will also be improved. The system also comes in a prescription strength option for the more moderate to severe pigmentation including melasma skin concern.
To maintain your newly transformed skin is easy by following a simple skin care regime that is individually tailored to you.
Full support is given throughout your journey with the Nu-Derm Fx™ System skin care programme. Included in the price are the 6 weekly reviews which provide an opportunity to monitor your progress. If necessary, the usage of the products can be adjusted at the time of these reviews.
Obagi-C® Fx System
For radiant skin
Obagi-C® Fx System promotes the appearance of radiant looking skin. It is ideal for the treatment of mild to moderate hyperpigmentation and sun damage, dull looking skin, fine lines and wrinkles. This treatment is great for early intervention for signs of skin damage, therefore suitable for the younger skin.
The Obagi-C® Fx System is a skin care regime with professional strength Vitamin C and arbutin, a plant based ingredient that naturally brightens the skin by preventing the formation of melanin.
The Vitamin C provides an antioxidant benefit to help protect against free radicals that damage skin cells. It also stimulates the production of collagen which is what gives your skin that smoothness. The arbutin reduces the hyperpigmentation and evens out skin tone. The result of using the Obagi-C® Fx System is a lighter and brighter complexion that is even toned.
The Obagi-C® Fx System has all the products required to achieve radiant looking skin. The kit contains 5 products and there is a system suitable for either normal to dry or normal to oily skin types. Used twice a day results can appear at 6 weeks and optimum results at 12 weeks. This system also comes in a prescription strength option.
Full support is given when using the Obagi-C® Fx System.  Included in the price is a 6 week review which gives an opportunity to monitor your progress.
Obagi® 360™
Protecting and preserving youthful looking skin
Obagi 360™ - ideal for the younger skin and is great for those wanting early intervention to prevent the early signs of ageing. Suitable for visible open pores, appearance of fine lines and wrinkles, dull complexion, dry and uneven tone. By using 3 products included in the pack, it provides you with 6 benefits: cleanse, exfoliate, moisturise, protect, prevent and perfect your skin!
The package includes:
Exfoliating cleanser – clears clogged pores which causes a dull, dry and uneven tone to skin.
Retinol 0.5% - this form of retinol is entrapped so that it is gradually released to provide an even toned and smooth clearer appearance. There is very minimal to none skin irritation due to its formulation.
Hydrafactor Broad Spectrum SPF30 – soothing and moisturising with the dual function of providing an SPF30 for UVA & UVB
Obagi® Clenziderm M.D™ System
A clearer complexion in just 3 simple steps
Obagi® Clenziderm M.D™ System is a prescription strength treatment for moderate inflammatory or non-inflammatory acne. It has been clinically proven to reduce existing acne lesions, prevent further breakouts and maintain improved skin health.
The Obagi® Clenziderm M.D™ System contains therapeutic products that work together to penetrate deeper into the follicle targeting the P acne bacteria at source.
The 3 steps involve 3 products
1. Foaming Cleanser – with 2% Salicylic acid and menthol. This light foaming cleanser cleanses the skin and removes excess oil. Washes away the dead skin cells making the skin feel refreshed. The menthol cools irritated skin.
2. Pore Therapy – with 2% Salicylic acid, menthol and denatured alcohol. Clears dead skin cells eliminating any residue, unclogs the pores and prepares the skin for the Therapeutic  Lotion.
3. Therapeutic Lotion – This is a potent lotion which turns into a serum on contact with the skin. Penetrating deep to the area where acne starts, it quickly clears acne and helps further breakouts.
Using the Obagi® Clenziderm M.D™ System daily can help clear acne quickly with minimum dryness. Results can be seen as quickly as 2 weeks with the reduction in the appearance of acne. Continued use will maintain a healthier skin and prevent further break outs of acne occurring.
Obagi® product portfolio for your skin:
Professional-C Serums™ - L-ascorbic acid, which is the most effective form of Vitamin C. A potent antioxidant for all skin types resulting in brighter and softer skin. Tackles those free radicals which cause further damage to your skin cells. Great for prevention and protection against sun damage. Available in 10%, 15% & 20% serums.
Professional-C Peptide Complex – Helps improve the appearance of fine lines and wrinkles resulting in firmness to the skin. Contains Vitamin C and other peptide ingredients.
Obagi Professional-C Microdermabrasion Polish + Mask – this is a 2-in-1 home treatment offering ultra-fine crystals for exoliation plus a powerful infusion of 30% L-ascorbic acid that results in a brighter, smoother, more youthful-looking skin.
Obagi Hydrate ™ - for when your skin feels dry. Non-occlusive and non-comedogenic. Works different to most other moisturisers as it is absorbed and draws on the water deeper within your skin and lasts for up to 8 hours. It helps to reduce water loss and maintain good skin health. Hydrate™ works well when using products like retinol which causes dryness, after peels and treatments when your skin can feel tight. It is also useful for male post shaving dryness. Can be applied daily or when needed.
Obagi Hydrate™ Luxe – extra strength which is specifically engineered to work overnight. Luxurious and balm like.
Elastiderm® - an effective eye treatment which helps reduce the appearance of fine lines around the eyes improving skin texture and firmness. Excellent for that crepey skin under and around the eyes improving the integrity and laxity of the skin. For puffiness, the complete complex serum is recommended.
Sun shield broad spectrum SPF50 – prevention of premature ageing and have additional defence against infrared red radiation. Also come tinted to suit your skin colour tones. There are various formulations of SPF in the Obagi range which include:
Obagi Professional-C Suncare contains 10% L-ascorbic acid with an SPF30
Obagi Sun Shield Matte which is suitable for oily skin
Obagi Nu-Derm Physical UV Block that has a physical action
Obagi 360 Hydrafactor SPF30 with the addition of a moisturiser/hydrate – also comes in the Obagi 360® System
Tebiskin®
Researched & developed skin care to optimise the condition and activity of skin cells
Tebiskin® - advanced formulated skin care products suitable for all skin types. Easy to follow protocols have been designed for specific skin concerns and for the maintenance of healthy skin. Each step of your skin's journey works to improve skin barrier function, supporting immune function and integrity at cellular level. Tebiskin® is excellent at calming skin down that has become inflamed or over reactive. This makes it a good choice for use after having treatments with their anti-inflammatory and soothing properties.
Tebiskin® skin care products are ideal for everyday skin health or for pre, during and post treatments. They offer protection and enhances the treatment with continuous effect.
Tebiskin® have been developed especially to treat -
Rosacea and sensitive skin
Hyperpigmentation
Acne prone skin
Dehydrated skin
Anti-ageing
These protocols are easy and simple to follow, it allows you to use the products individually or as the protocols recommend as a system. These protocols have also been designed to work in combination with the Enerpeels as part of your treatment that will enhance the results achieved.
Proto-Col
Beauty & wellness through technology and nature
Collagen has proven ability to enhance the natural ageing process and support the overall health and wellbeing. Founded in 2003, the Proto-Col range was born out of personal experience.
Every formula within the skincare, cosmetics and nutraceutical ranges are based on a unique blend of natural ingredients that have been carefully formulated by a team of researchers, nutritionists and skincare experts.
The innovative formulas have all been designed with collagen in mind from the collagen shots to the clinical skin care products. They have harnessed the advanced technology of VERISOL® which has clinically proven to increase the skin elasticity, reduce the volume of fine lines, improve nail growth density and improve skin hydration. Studies have also shown that VERISOL® has the ability to aid wound healing where patients have had a better outcome.
Proto-Col skincare range offer the following for home and professional clinic use –
Cleansers to eye serums and SPF50
Collagen facemasks
Collagen microdermabrasion
Hand cream
Miracle balm
Proto-Col collagen supplements include –
Proto-Col Collagen Shots
Green Superfoods
Red Superfruits
Why not try a Proto-Col Microdermabrasion & Collagen Facial Treatment?
A relaxing facial that contains natural key ingredients and are plant based. Some of the products contain collagen which will give your skin a collagen boost. This facial will cleanse and remove away dead skin cells revealing a brighter and smoother complexion. During the collagen facial your skin is treated with essential ingredients that regenerate skin cells, firm and lift, smooth and hydrate your skin. In addition, your skin will be nourished with vitamins and minerals.
Heliocare®
Nothing protects your skin like Heliocare® 360 leaving your skin feeling soft & hydrated
If there is only one skin care product you would use and nothing else, then apply a good SPF cream.
To prevent photo damage to your skin you need to protect your skin from harmful UV rays. This does not mean just on sunny days but all year round from the effects of UVA, UVB and Infrared. Applying a good broad spectrum UV sun protection can easily be part of your everyday routine.
Many people get confused with the difference between UVA and UVB –
UVA - is ordinary everyday daylight, it travels through glass and is damaging to our skin even on cloudy days. It causes premature ageing, development of lines and wrinkles, hyperpigmentation (sun spots) and the increase in the production of free radicals which in turn causes more damage to skin cells.
UVB – are the rays from the sun which is associated with burning our skin.
Heliocare® and Helicocare® 360˚ are very effective. Not only do they provide all round UV protection but contain a plant extract Fernblock FC a powerful anti-oxidant combined with Vitamin C & E. There is also a repair enzyme that helps to repair the DNA in the skin cells. There are different products to suit different skin types and are suitable to apply under make up. There are tinted creams which give a nice even subtle tone during the summer months.
Heliocare® provide sun protection creams/gels for all skin types and also in collection kits -
SPF50 creams and gels for all skin types from sensitive to oily. Heliocare® formulations are hydrating and easily absorbed which make them suitable for layering up with other skin products and make up.
Illuminate Glow and Protect Collection – Foundation and protection all in one. Contains 3 Heliocare® 360 colour oil free gel, pearl, beige & bronze and a double ended contour brush. A guide on how to blend your perfect shade, highlight and contour. Suitable for skin types Fitzpatrick I-III
Tech Protect Kit – Protects against damage caused by digital screens and daylight. Contains Heliocare® 360 water gel, Heliocare® 360 capsules and a screen & glass cleaner.
You can purchase any Heliocare® product through me or with this link using the discount code SHOP007.
Clinicare®
Skin care that is of nature's pure essential extracts with the latest advanced scientific technology
Clinicare® offers a science based skin care range which contains highly effective active ingredients. Using natural extracts, these proven ingredients are stripped of any allergens and are 100% vegan. All the skin care products contain low molecular weight hyaluronic acid, epidermal growth factors (EGF), vitamins, antioxidants, peptides and other active ingredients.
The Clinicare® skin care products can be used at home or as part of in clinic treatments such as with microneedling and facials.
The skin care ranges are available for all skin types and designed to fall in 3 categories:
Glow range

– for uneven skin tone, sun damaged, pigmentation, dehydrated skin. Enriched with arbutin provides a natural skin lightener resulting in an improved skin tone and restoring luminosity.

Pure range

– for sensitive skin including rosacea and acne prone skin. Inflammation is reduced by the green tea extract and witch hazel. These ingredients also have antimicrobial and antibacterial properties to provide blemish free skin.

Refresh range

– for anti-ageing, mature, dehydrated and wrinkles. Enriched with active ingredients such as peptides and argirline. Argirline naturally smooths and tightens the skin helping reduce the appearance of lines. The low molecular hyaluronic acid gives deep hydration allowing active ingredients to restore tissue damage.
Clinicare® home skin care range include –
Cleansers
Hyal+ toner
Eye & lip renewal cream
X3M EGF serum, essence & liquid moisturiser – in the Glow, Pure & Refresh ranges
Facial masks
SPF
Hair shampoo & conditioner
Dermarollers